aKoma
Research | Sketching | Design | user Testing
problem: akoma is in Private beta and missing out on users
aKoma is a multi-media platform created to give Africa a voice to share how dynamic of a place it is and to show its true face to all who are interested, inside and out of African diaspora. Founded by former CNN news anchor, Zain Verjee, it is a minimal viable product in beta testing. For this case, that means the site is as bare bones as possible in an attempt to get enough content on the site for a launch and the only way to access the beta is by signing in via social media. Because of this, there is a high bounce rate for potential users to join and add their story.
Solution: create a dynamic onboarding experience
We were asked to create the entire aKoma experience, meaning onboarding, posting a story to the media platform, and interacting with a story by liking, sharing, and following. We decided the first priority should be onboarding because that's the one part of the site that aKoma has complete control over when it comes to establishing the brand voice.
We started out by creating our own profiles on the beta aKoma site to see our starting point.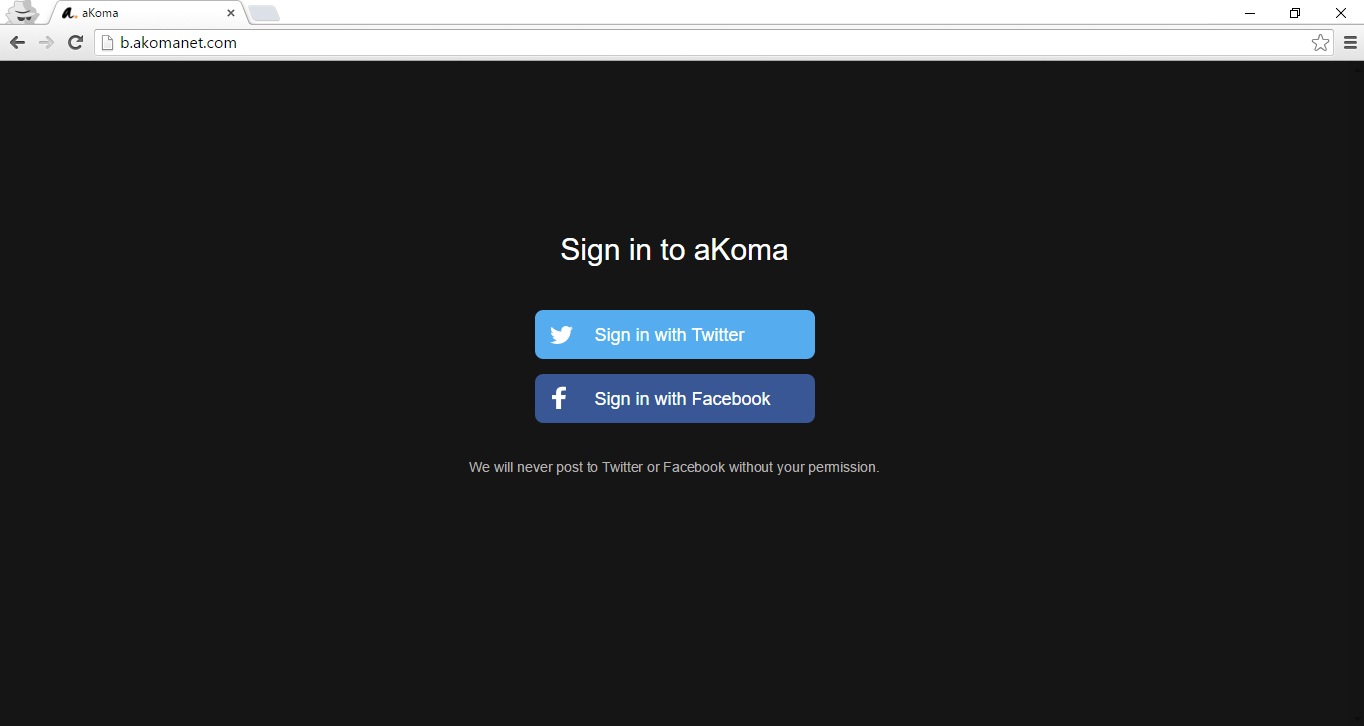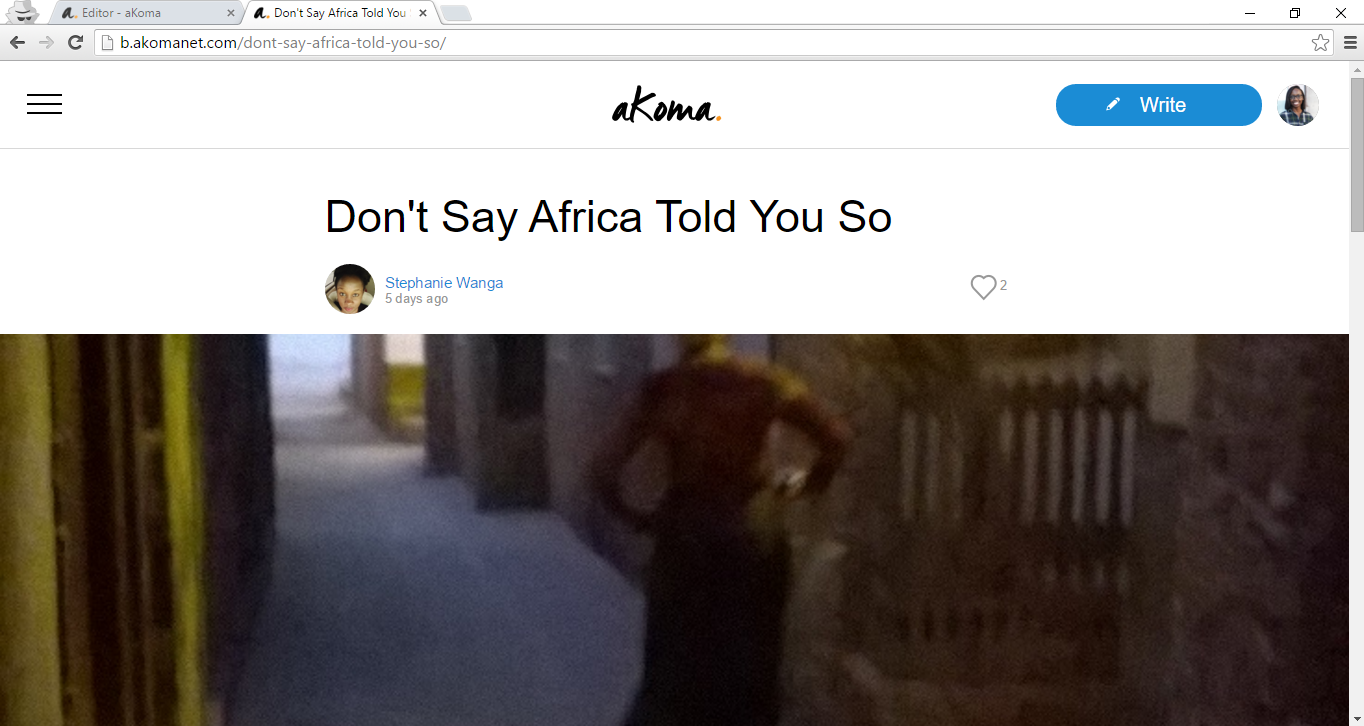 Pictured above is the live private beta version of our client's product at the start of this project.
akoma should feel approachable and engaging
We realized that the product is so minimal that anything we do will be drastic so in prepping for our first meeting with the client, we knew it was important to ask them what their goal was for the brand image and voice:
"Intelligent but not stuffy. Useful but classy. Edgy, flirty... not boring."
- Zain Verjee, Co-Founder
The voice should be like 'Come hang out with us.' Friendly. Ultimately, the voice of aKoma to any particular user will be based on the contributors they follow.
- Chidi Afulezi, Co-Founder
From the initial meeting with Chidi, he shared their main competitors which was helpful because our team was not familiar with African media outlets. We took a lot at Okay Africa and noticed that they were very big on pop culture news in Africa as well as other continents. Zikoko seemed to be more of an African Buzzfeed in their theme and content. And finally, True Africa had a more sophisticated look and content compared to the other two competitors that were mentioned. The key takeaway from that research was that no one was doing what aKoma sets out to do, which is give Africa a way to tell its own stories, because these media only provide one way stream of communication. Visitors can read the articles on these platforms, but they cannot write and contribute their own.
The aspiration brand for aKoma is Medium. Chidi and Zain both really appreciate the cleanliness and ease of use that it provides in the design and the two-way stream of collaboration on the platform with there being a company blog and open access to the world of users to contribute on the platform.
madlibs format for onboarding is a success!
I started the design process by taking a look at Mediums onboarding as well as looking at UX Archive's display of onboarding processes for an extensive list of apps. Keeping in mind the brand voice Zain and Chidi described, our team worked individually to sketch what aKoma's onboarding process should look like. Below are the three ideas I sketched on my own and tested with the team.
Everyone we tested liked an element from all of our sketches. Testers liked that Rina's sketches had one piece of information required on each screen. Testers loved Robert's map interaction for choosing where they live in the world and where their families are from. Testers and Chidi really resonate with the format I came up with for filling out the required information that Chidi would like from every user: a madlibs-like form. (That is pictured in the last image of the gallery above. View the final sketch below.)
instagram's onboarding influences akoma's
That madlibs idea came from looking at Instagram's onboarding process on UX Archive. From the time that you download Instagram and first open the app, you can tell that it's an app about pictures because there are pictures on almost every screen of the onboarding. So I thought to myself, "How can I incorporate that concept of showing you what the aKoma platform is about before you fully know?" And that's when it hit me: what if you create a blog post as onboarding since that's what people are focused on doing now on the platform-- writing. So almost all testers love this idea and so we used that as the basis for the onboarding process incorporating Robert's map idea for the selection of where in the world they live.
I digitized the sketches in Axure. Check it out below:
"I think it was great. The on boarding piece, we dropped a lot of potential beta testers and I think what you did is great. We're definitely going to include that in the final product."
-Chidi, Afulezi, co-founder, aKoma